Promoted by ListOnce
Leading industry software provider, ListOnce, has added to their recent 'Fees Freeze and Frees' initiative by launching two new, consumer-facing products for agents and their vendors.
ListOnce is a CRM-agnostic Listings & Data Management Platform being used by many agency groups, and was featured in a recent REBonline article: https://www.realestatebusiness.com.au/partner-features/20251-listonce-fees-freeze-frees-to-help-agents-through-covid-19
Its core purpose is to help agency groups securely aggregate, sort, analyse, report on and move around their data. As well as providing search engine functionality (Website Powering via APIs) for bigger real estate websites and portals. The data, integrations and APIs platform has multiple Modules and now also several new consumer-facing applications for agents.
WebIT director, Matt Webster, who owns the trademarked software platform with his brother and industry pioneer, David Webster (a PhD engineer who built the first version of realestateVIEW property portal back in the late 1990's), said they had been consistently innovative and always tried to support the industry that had supported them for over twenty years.
"Right now, we're excited to be moving moreso into consumer-facing features and applications for the benefit of agents and their customers, two of which have been launched recently", he said.
AdTracker – powered by ListOnce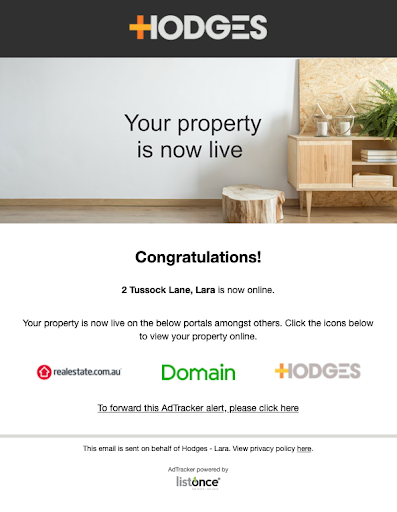 AdTracker is an automated listing alert for agents to use with their Vendors and Landlords. AdTracker also drives traffic and leads back to an agency website.
Nelson Alexander, Hodges, Jellis Craig and Woodards groups in Victoria have been most active in the roll-out of AdTracker – confirming that the automation product helps their agents better communicate with their clients by providing useful listing information at exactly the right time in the campaign, and with no extra work for agents – as it's automated.
"AdTracker is simple on the outside but has integration, trigger and automation smarts on the inside."
It facilitates timely communication and updates with Vendors and Landlords, which of course then helps build brand reputation and future business.
For any ListOnce client who would like to start using AdTracker as free and inclusive, please contact ListOnce Support support@listonce.com.au
ReportOnce – powered by ListOnce

Meanwhile, an even bigger and bolder consumer-facing, digital marketing product has been built over the last 4 months and is due for release next month.
ReportOnce is an elegantly simple web app for agents and their Vendors or Landlords. It displays aggregated listings results from the major portals, Facebook and the agency website, all in one simple screen on your phone, tablet or computer. Webster says the ReportOnce tagline says it all … 'listing results at a glance'.
"You can't get any simpler, mobile-friendly display of aggregated listing results data, for the ultimate benefit of your Vendor or Landlord," he adds.
Webster wanted to particularly acknowledge Jamie Owen from Nelson Alexander group, who helped roadmap the ReportOnce web app.
"Jamie was fantastic in stepping us through the real-life processes and interactions between agent and Vendor, to ensure we were providing both of those end users with the best possible campaign information tool."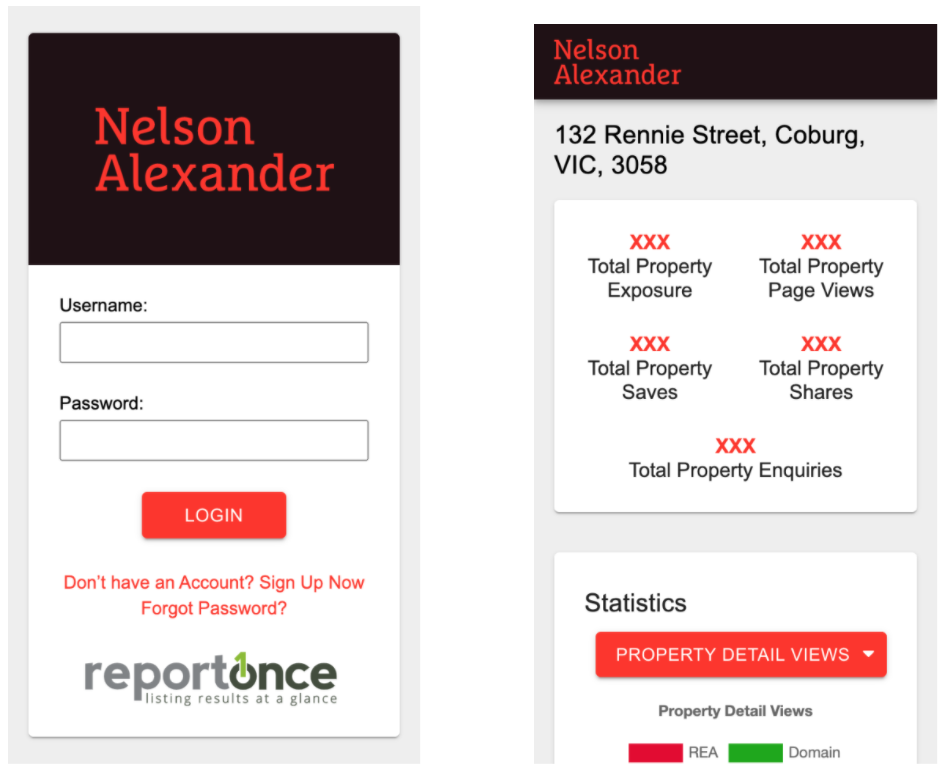 For any ListOnce client who would like to start using ReportOnce, please contact ListOnce Support support@listonce.com.au
Web Dev Work for Agencies
As previously flagged in REBonline, WebIT+ListOnce are also offering agents a 15% discount on standard Website Development fees – for existing websites or for new, large website / portal builds.
"We're confident we can help any agency with their existing website speed, stability, functionality, integrations, UX, SEO and lead generation.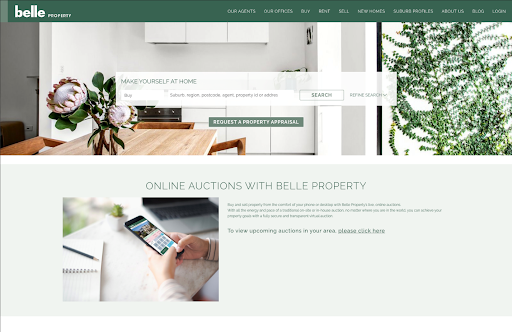 We want these new ListOnce products and discounts on our specialist services to assist agents with their operations, marketing and cost savings in this challenging year."
More Information?
Here's a one-minute WebIT+ListOnce company video:
To discuss ListOnce digital marketing products or the versatile ListOnce Listings & Data Management Platform, please contact Matt Webster on phone 1300 655 448 or via email support@listonce.com.au