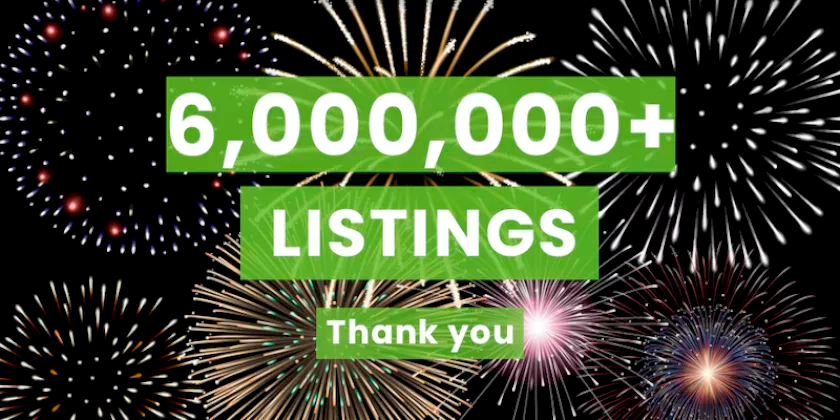 Promoted by ListOnce
ListOnce continues to cement its position as trusted experts in Website Powering and Data Integrations for multi-office groups.
Another significant upgrade recently of the CRM-agnostic, ListOnce Listings & Data Management Platform coincides with ListOnce having recently surpassed 6,000,000 Listings (all types) processed for customers using the real estate and portal software.
WebIT director, Matt Webster, who owns the trademarked ListOnce software platform with his brother and industry pioneer, David Webster (a PhD engineer who built the first version of realestateVIEW property portal back in the late 90's), said they had been consistently innovative and always tried to support the industry that had supported them for over twenty years.
"Six million is a huge number of secure data file transfers for our customers, and that's only over the last several years via ListOnce, not the total span of our business. We're grateful for the trust and support in our versatile platform software" Webster said.
The platform upgrade will provide the following benefits for current and prospective ListOnce customers: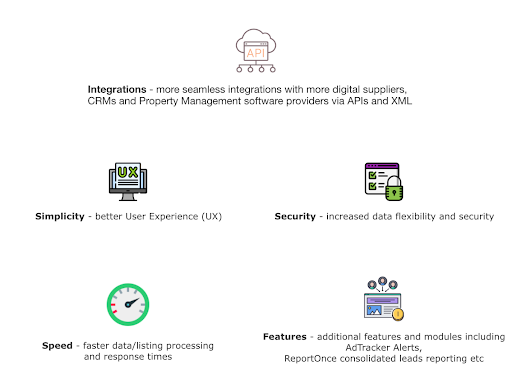 ListOnce is being used by many large and prestige agency groups, and was covered in some detail in an REB article last year.
"We're proud of the critical website and data management solutions we provide for agencies of all sizes, but particularly national and multi-office groups that have such diverse requirements."
ListOnce Website Powering via APIs provides a fast, versatile and reliable property search engine (and associated website functionality) within many large and prestige websites.
The off-the-shelf software can be used by any designer or web developer that a client chooses and for any number of websites within their ecosystem. It's a foundation platform product.
Whilst the accompanying ListOnce Premium Multiloading software offers the most comprehensive set of data feeds and integrations available – now 150+ inbound and outbound data feeds via both XML and APIs – connecting agency websites, apps, any number of CRMs, property management software, property portals, review and referral sites, automated marketing systems, web to print systems, social media marketing, intranets, lead gen tools and more.
Together, the Powering and Multiloading products form the backbone of ListOnce and then there's all sorts of additional products and modules available – all optional depending on an agency's needs.
"Very importantly, the ListOnce platform is CRM-agnostic, which means our customers can use whichever CRMs, PM software providers and even other web developers, that they want.
Our job as technical experts is to help customers and their preferred developers build and maintain a flexible, scalable and highly reliable Proptech stack. We build a rock solid foundation and then make the data plumbing flow" he said.
Website(s) & Integrations Platform – Two Flexible Options for Multi-office Groups
Webster then explained that if an agency was thinking of building a new, custom website this year, or upgrading their current website and data management, then they have two good options.
Agencies and groups of all sizes can choose to:
Use any Digital Agency / Web Developer they want – and we then work collaboratively with them to help 'install' the specific Website Powering component (search engine and associated functionality) into the new or existing website
Use WebIT for Web Development – based on our extensive experience over 20 years
"We can also help any agency group or their web designers / developers with their existing website in terms of speed, stability, functionality, integrations, UX, SEO and lead generation" he added.
More Information?
Here's a one-minute WebIT+ListOnce company video:
To discuss ListOnce Website Powering via APIs and the versatile Listings & Data Management Platform, contact Matt Webster on phone 1300 655 448 or via email support@listonce.com.au
Alternatively, you can register for a brief, free demo here: www.listonce.com.au/contact-listonce/